January 31, 2008

By DEBRA LO GUERCIO

©Copyright 2008, Debra Lo

Guercio

, all rights reserved




---
How about a quique critique thatís also a quique drive too! And if you live in Winters, you donít have to drive at all!
Itís 5 East Main Street in Winters, and at the one end, you have Ficelle, already a well-established Friday night hotspot, where youíre lucky to find an empty seat because it has become ďTheĒ place to be, particularly on warm summer nights out on the wooden patio, under a towering oak tree, nibbling on tapas and sipping sangria. Cold winter evening? Not to worry, they have heaters out on the patio. Whatever the weather, Friday at Ficelle is still a place where youíre sure to find friends and fun, and the good news is that if everyone wolfs down some ajo, we all wreak of garlic together.
Sadly, Ficelle is so crowded, you often canít find a table. Whereís all that overflow crowd going? Steady Eddyís, located at the other end of the building.
Anyone who has ever stopped by Steady Eddyís already knows that itís the coolest little coffee shop anywhere. Something about the place just makes you want to get just one more cup of mocha java and linger a little bit longer. But it used to only be open during the day.
In the case of Steady Eddyís, thereís no such thing as too much of a good thing. By popular demand, itís now open on Friday and Saturday nights, and not just as Plan B if Ficelle is too busy. Itís a destination spot in its own right, and offers totally different atmosphere Ė quiet and soothing, and a great place to relax and chat. A bottle of Berryessa Gap wine, a salmon burger or a veggie melt panini, and if youíre like me, youíll be a happy gal. Or guy.
And all that money you would have spent on gas? Another bottle of Tempranillo, friends! Or tickets to whatever wonderful show is playing at The Palms, the best little music venue around, and less than a block away.
Winters. Itís not just for fruits and nuts anymore.



Previous Quique Critique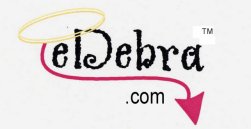 Home Page